Spectrum Medical E-Commerce Site & Email Campaigns Optimization & Branding
Client: Spectrum Medical / Role: Art Direction, UX/UI, Design, Strategy, Branding
The Spectrum Medical site has grown at a pace that demands a more structured and well designed UX/UI and E-Commerce strategy. The client wants to create an atmosphere of trust and professionalism for existing/new customers as well as extending their attentive and friendly customer service attitude into the digital space, while also addressing the need to add consistency and search-ability to over 20,000 products. (these changes will begin to take effect over 2015.)
After reviewing current customer personics and and site journeys,and the client desire to be positioned as a one stop shop for all medical needs online, I chose to use their home page as a search engine of medical equipment (based on the realization that their customers do not browse), while suggesting they develop separate vanity category URLs (chiropractic, Medical, Physical Therapy etc...) to lead customers into the correct sales funnel and increase relevancy for customers finding them through organic search.
E-Commerce Site Redesign
E-Commerce Site Wireframes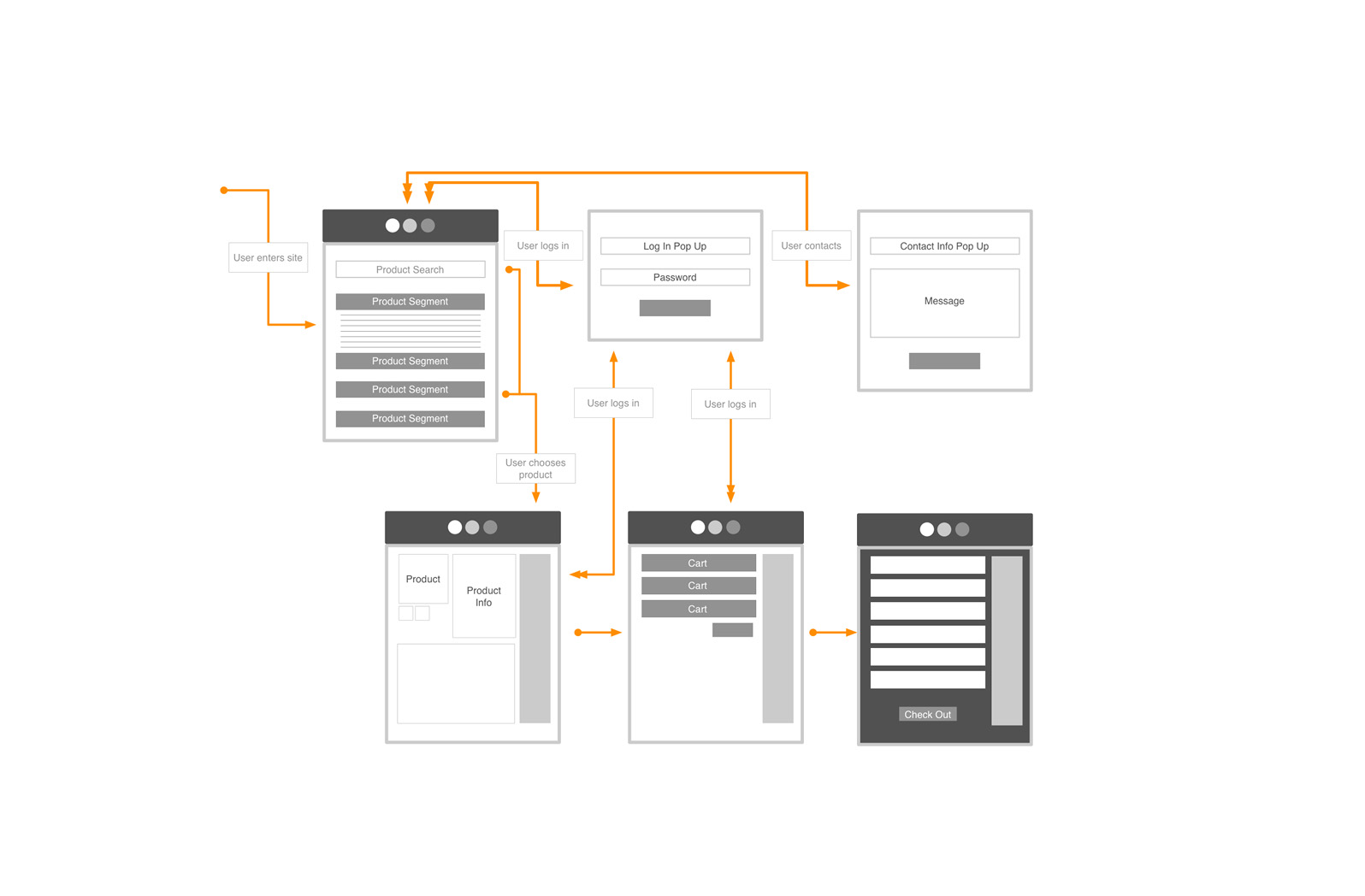 Email Redesign
By extending their new brand look and feel into their emails, I helped create a consistent customer relationship as well as addressing current weaknesses and limitations in communication and UX. These improvements will help also them retain a personality in a less than personable market.